On behalf of the Senior Shareholders at the employees of Brown & Carlson generously took up collection for a donation to People Serving People. The gift was presented to the shareholders at the annual Holiday Party held on December 13th at Green Acres Event Center in Eden Prarie.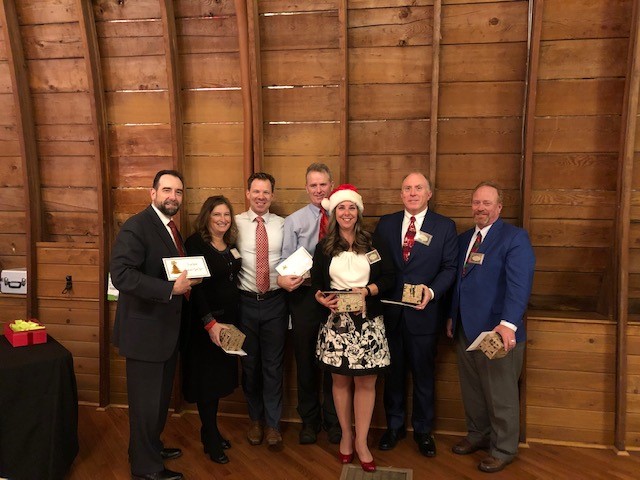 Pictured above  from left to right are Doug Brown, Gina Uhrbom, Eric Hayes, Tom Maguire, Carrie Jacobson, Greg Broos, and Mark Pryor after receiving their ornaments commemorating the gift to People Serving people.
A new Senior Shareholder, Nicholas Micheletti, was also announced at the Holiday Party.